Last week I had my first Friday Quiz at Buildkite. Ran by my fantastic colleague Fred!! He prepared amazingly beautiful slides. Fantastic execution.
The Friday Quiz
Three rounds. A round has 10 questions. Around 15 people (+ families) attend remotely (we are remote-first). Last about an hour and half. You can join comfortably while drinking tea or enjoying your favorite snacks.
This week's 3 rounds were about:
Food

Visual Questions

Art & Culture
Each round's question looks like this: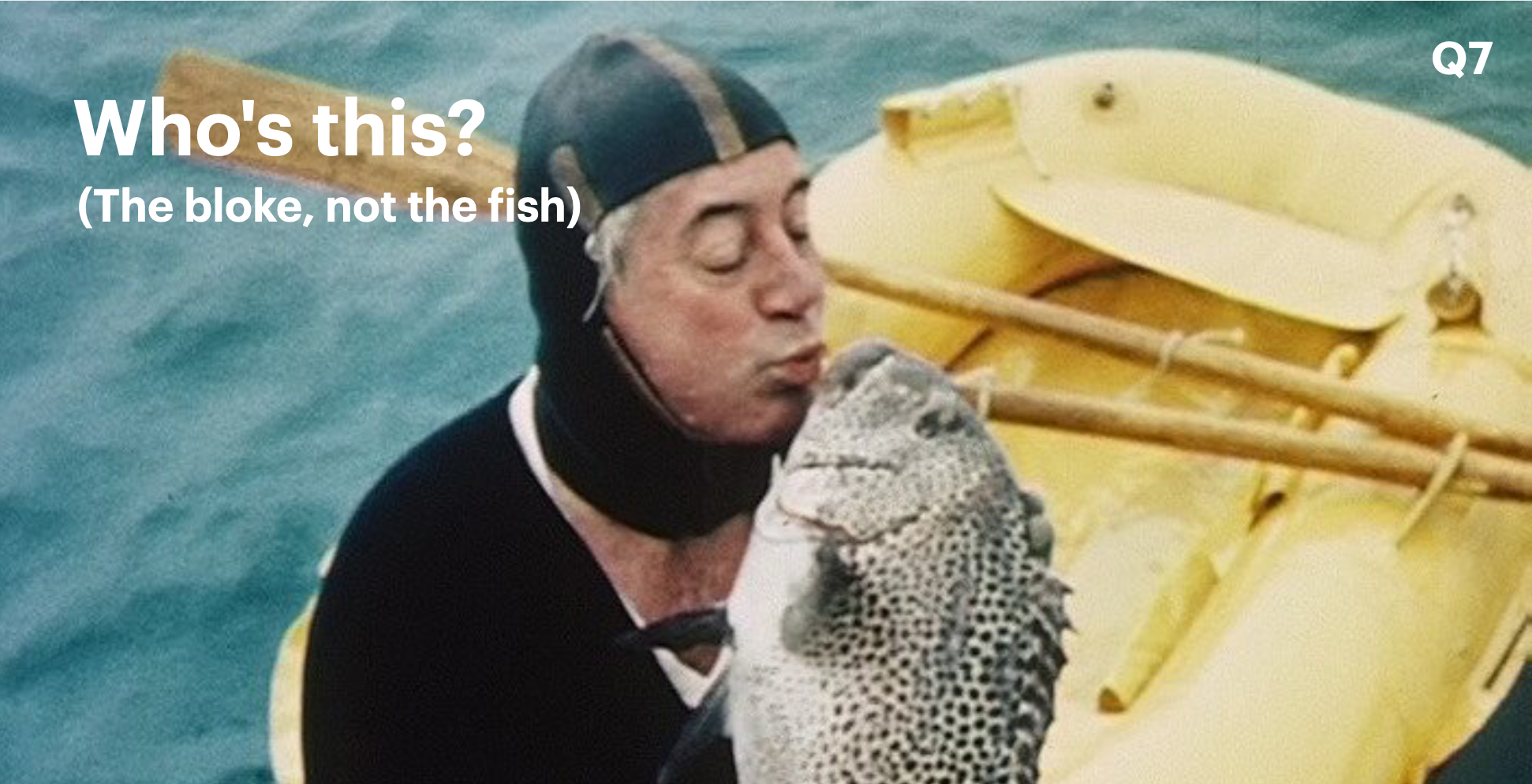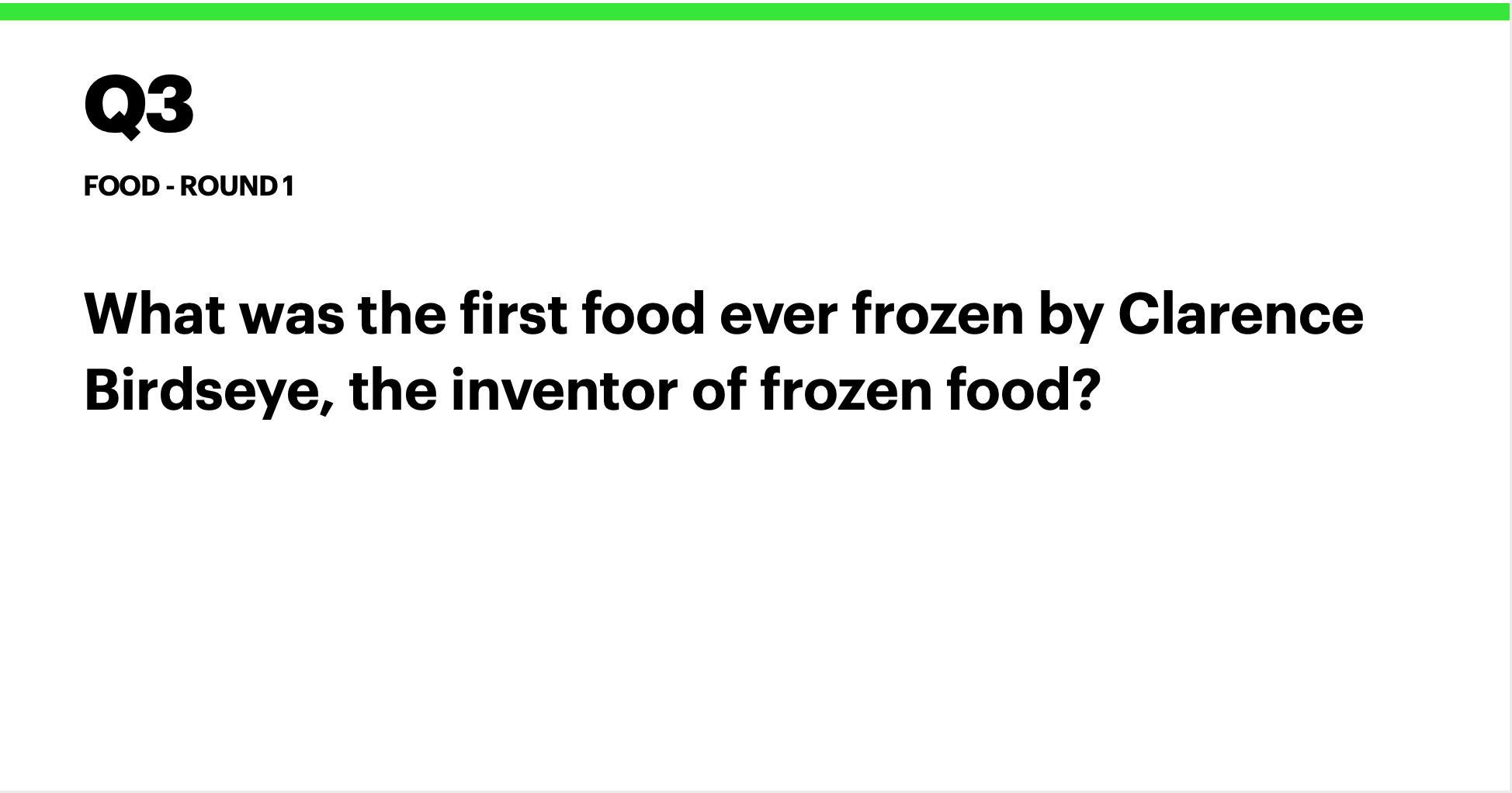 We all answer in a Basecamp comment. When the round finishes we posted together in the event thread. No judgement. No edits. No cheating :)
Then we go through answers together. People who knows the answer well, share some more interesting things. People who did not got it right, share why they thought that was the answer. We laugh at each other's answers. These side chats in answers round are so fun and playful :)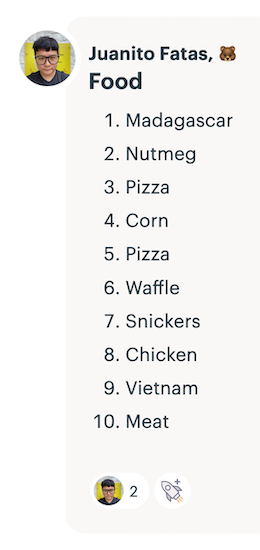 In the end, we post total scores from three rounds and declared an winner! The winner got to put a special title on the Basecamp status for a week:

Reflections
Reflections on why I reckon the Friday Quiz is great.
Team Building. I feel the it really brings the team together and we bond much deeper. I get to know my colleagues in depth. We learn more from each other.
Inclusive. This activity is perfect for families to join. The topics we chose are not about work and topics are inclusive for everyone.
Loud and Clear. One person speaks at a time. And we can all hear everyone clearly. Usually people gather at company's kitchen or place to chat after work. It is often loud and very hard to have decent conversations with a group of 15 people. But remotely we can!
Educational. It is so motivating for me to study some more things not just about work. You can see how bad of my knowledge besides work haha I am looking up all the things I don't understand from these 30 questions!
In one of the rounds, this question hits me, in very good way!!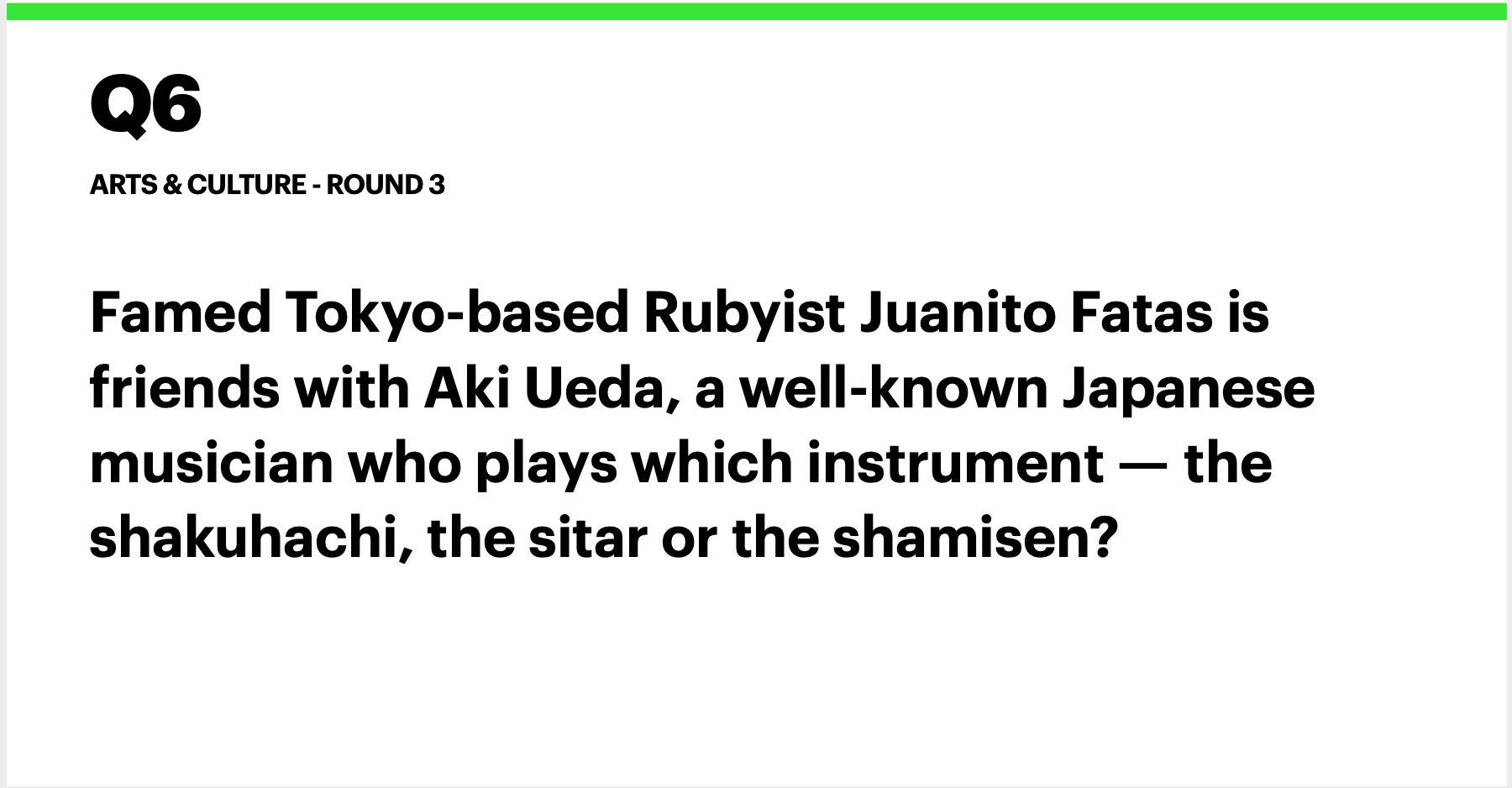 The question is based on a message (A post in Basecamp) in our watercooler. It is so sweet and thoughtful that one tiny thing I wrote become a question. And I can now know WHO READS MY MESSAGE (joking)! This really makes me feel special and a strong sense of belonging.
---
I can't wait when it's my turn to organize this. Now when I look at something, I think about hmm this could be great question in our Friday Quiz. It is also very easy to organize.
This is the best remote activity I ever have and ATTENDED! I had a chonky blast!
Thanks Fred!!!!!!!!!!!!!!!!!!
Friday is already so much to look forward to. Now I can't wait for next Friday and many more Fridays to come
That was our Friday Quiz at Buildkite.
What remote activity do you do at your company?
Please let me know @JuanitoFatas