おにぎり is rice triangle! Very simple and very tasty. Get everywhere in convenience store. Soul food of Japan. 0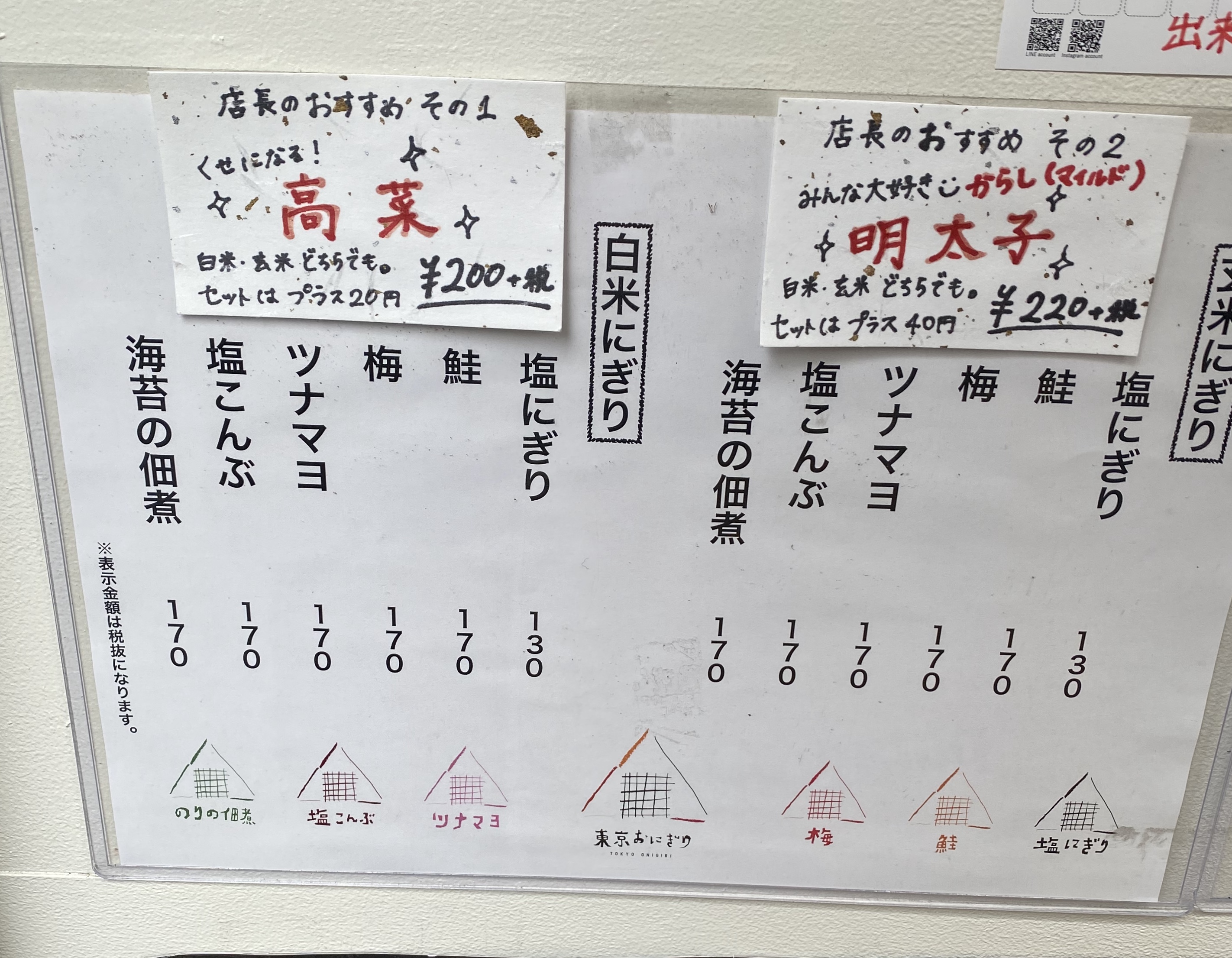 You can choose if you want 玄米 or 白米.
塩にぎり
Plain salty onigiri
鮭
Salmon
梅
Japanese apricot / plum
ツナマヨ
Tuna with Mayonaise
塩こんぶ
kombu with salt
海苔の佃煮
seaweed boiled in soy sauce
高菜
Brassica juncea var. integrifolia
明太子
walleye pollack roe
There is a legendary shop in Otsuka you should not miss if you are into Onigiri.