I took the Italian Shinkansen Italo to Firenze from Rome. It's pretty good and I like you could use the lounge for business+ class (The business class of Italo is same price as normal Shinkansen ticket in Japan). As I am very insecure in the station of Rome that just somehow felt dangerous.
The sky in Firenze always cover with thin blurry layer of fog (?), very beautiful. Every day in Firenze were great weather, what a blessed.
I tried the famous local dish T-bone steak recommmend by the hotel, but the restaurant hotel manager sent me was a tourist trap. My complaint email already sent.
Then the other day. I asked a local where is her go to place for pasta. She sent me to a very very nice little pastella. I don't want to say this cliche thing, but that place I had was the best pasta of my life!! Hahahahah
The owner was also super friendly. She gave me after meal drinks for free, and a dessert! I also bought a bottle of olive oil and Balsamic vinger (a rude request to ask her, but she sold me with her retail price).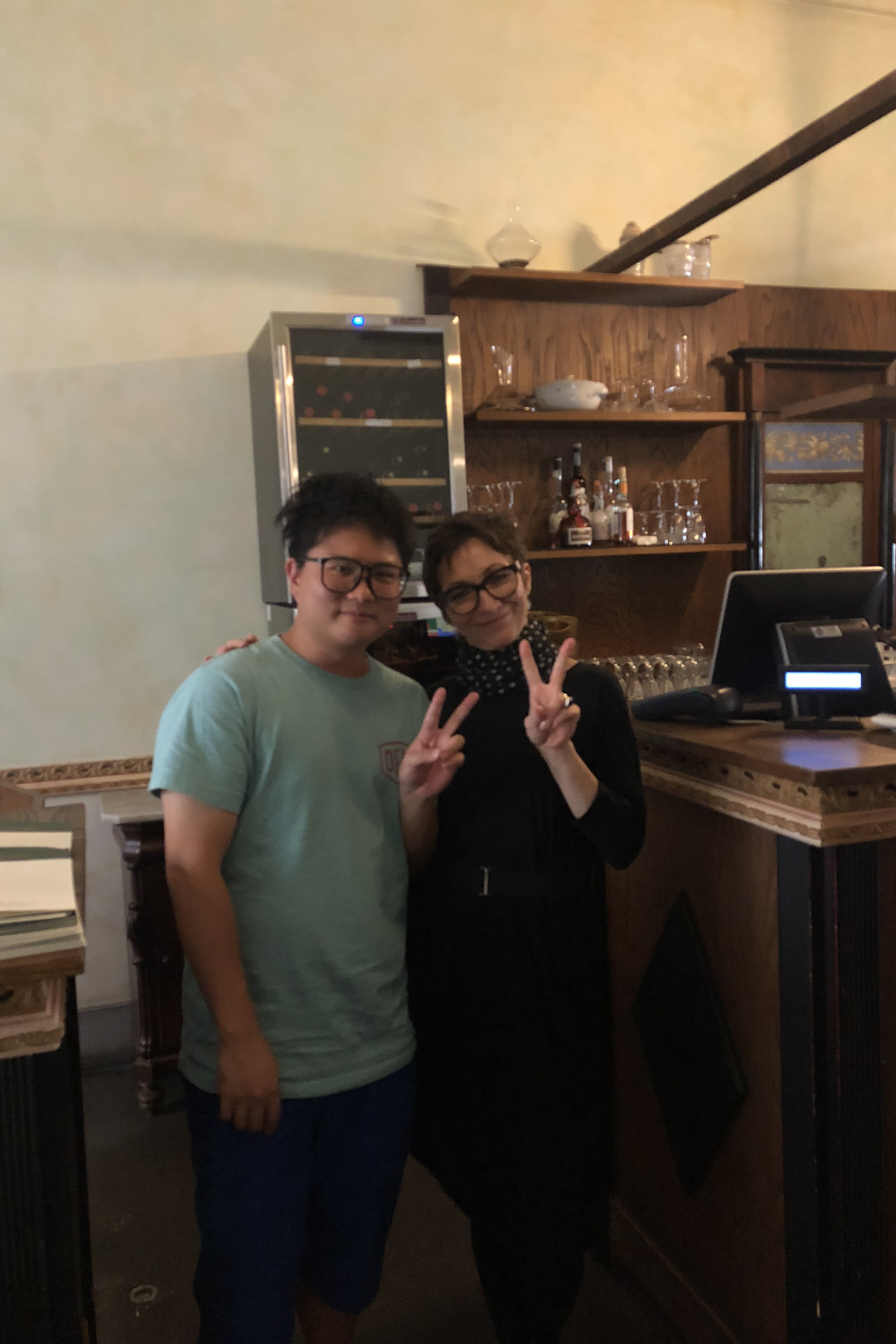 Osteria Pastella
Via della Scala, 17 R, 50123, Firenze, Italy
Please go and show this picture to get no discount.
The restaurant was on Via della "Scala", haha.
I want to write more about these places I visited
Piazza Michelangelo
Uffizi
Ponte Vecchio
The bread here has no salt (Filone)
Pappardelle sul cinghiale
Bistecca alla Fiorentina
But...