HEY is a new email service. It is selling you nice habits and the beautiful domain name...
HEY always keep me at Imbox 0. Imbox is not a typo.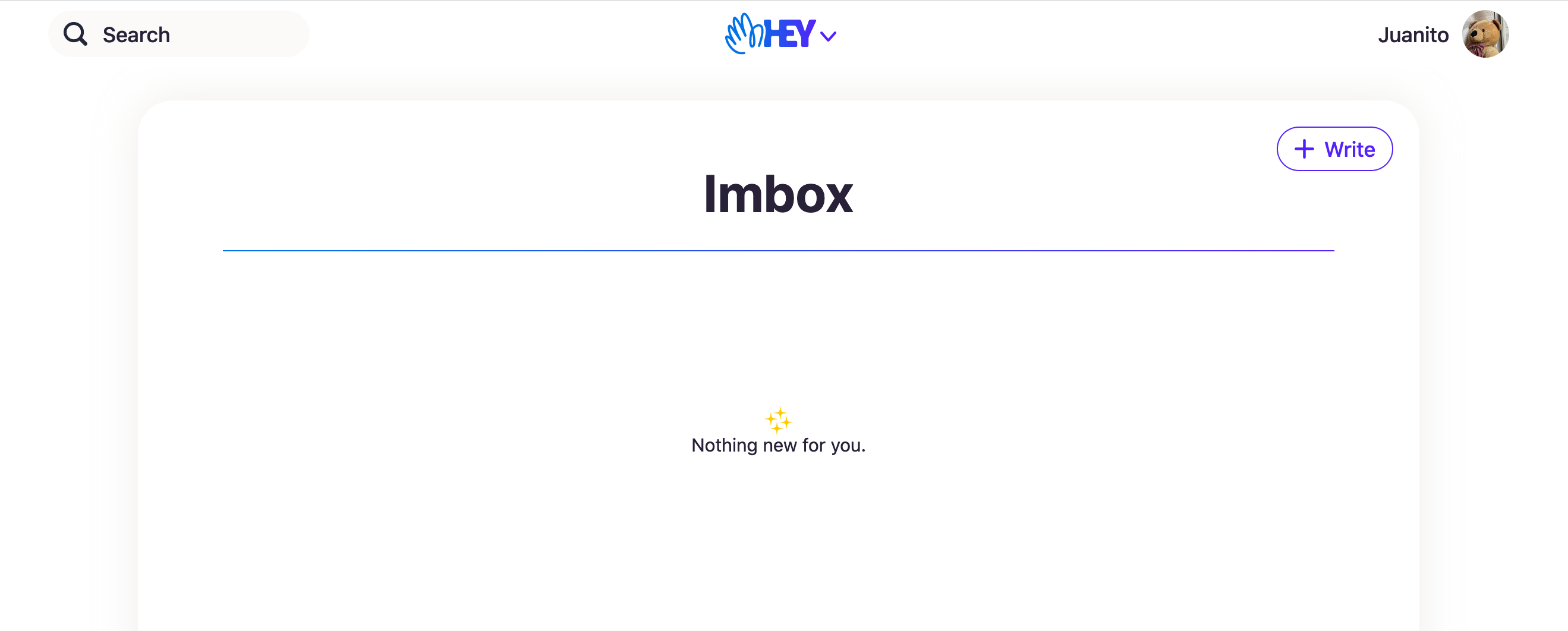 It is opinionated, so probably not for everyone. No good calendar support (but it is probably good to protect your time).
Snappy and Fast.
I can block emails I don't want. No need to go through their unsubscribe process.
I don't need to read everything. I only need to care about my Imbox. When I want/need, I can go read marketing / transactional emails.
You can read all mails by someone.
Constant Imbox 0 The way it is designed constantly kept me at Imbox 0.
Set Aside is handy for keeping an mail at hand.
Reply Later is also nice so I don't miss reply to people.
No Ads Gmail is free because they show you Ads. As I grow older. Now I rather pay for the peace of mind.
The Feed and Papertrail saves so much time. Screen things to Imbox at first time that pays off later.
I can upload avatar for a contact. With a proper avatar, I feel more chatting with the person. Feeling more I'm talking to an actual human.
Shorter to type [email protected] versus other email services.
I am not buying that the scandal between HEY and Apple is a marketing stragety. HEY wants to challenge the monopolies for once and for all. It is good. You can read more about the scandal at here.
Updated: Now Apple approved HEY's app. Read more here
Sure and happy to see you're using alternatives like Fastmail / ProtonMail.
---
It gives me a way to say goodbye to the past. Gmail in this case. But what I'm saying goodbye for are old things that do not matter anymore. Bad habits I don't want to have anymore. The past self I want to move past.
HEY! Entering a new era for me.