If I could summarize the food in Seoul in one sentence, it will definitely be:
The Art of Side Dishes.
So many side dishes! I can't keep track of how many different type of Kimchi, raddish, cucumber, and fish-made Kamaboko I had. They really brings your appetite up and give you mini breaks from the strong-taste main dish. And all the side dishes are free to get some more all the time.
At restaurant, you YELL 여기요 loudly to get staff's attention. Food here are relatively cheap compared to Tokyo. As soon as seated, a bottle of water will also arrive.
I wish I have 2 stomaches. It's really hard to enjoy all sorts of food without a group of 4. Where is the startup that is like Tinder, but for food?
Ordering food in Seoul at certain type of restaurants (BBQ) is annoying. The minimum order of a dish starts with 2-person portion. They could totally make more money if they charge more and allow you order half-person amount and try more varieties.
️ The apps for evaluating restaurants: MangoPlate (has english support), DININGCODE, poing.
Drinking
Much less choice of beverages for me. Soft drinks are mostly with heavy sugar. A lot of restaurants only offer coke, sprite, or cider. Alcoholic ones: Bokbunjajoo, Soju. I am weak at drinking. People drink a lot of soju (white Korean rice wine) here.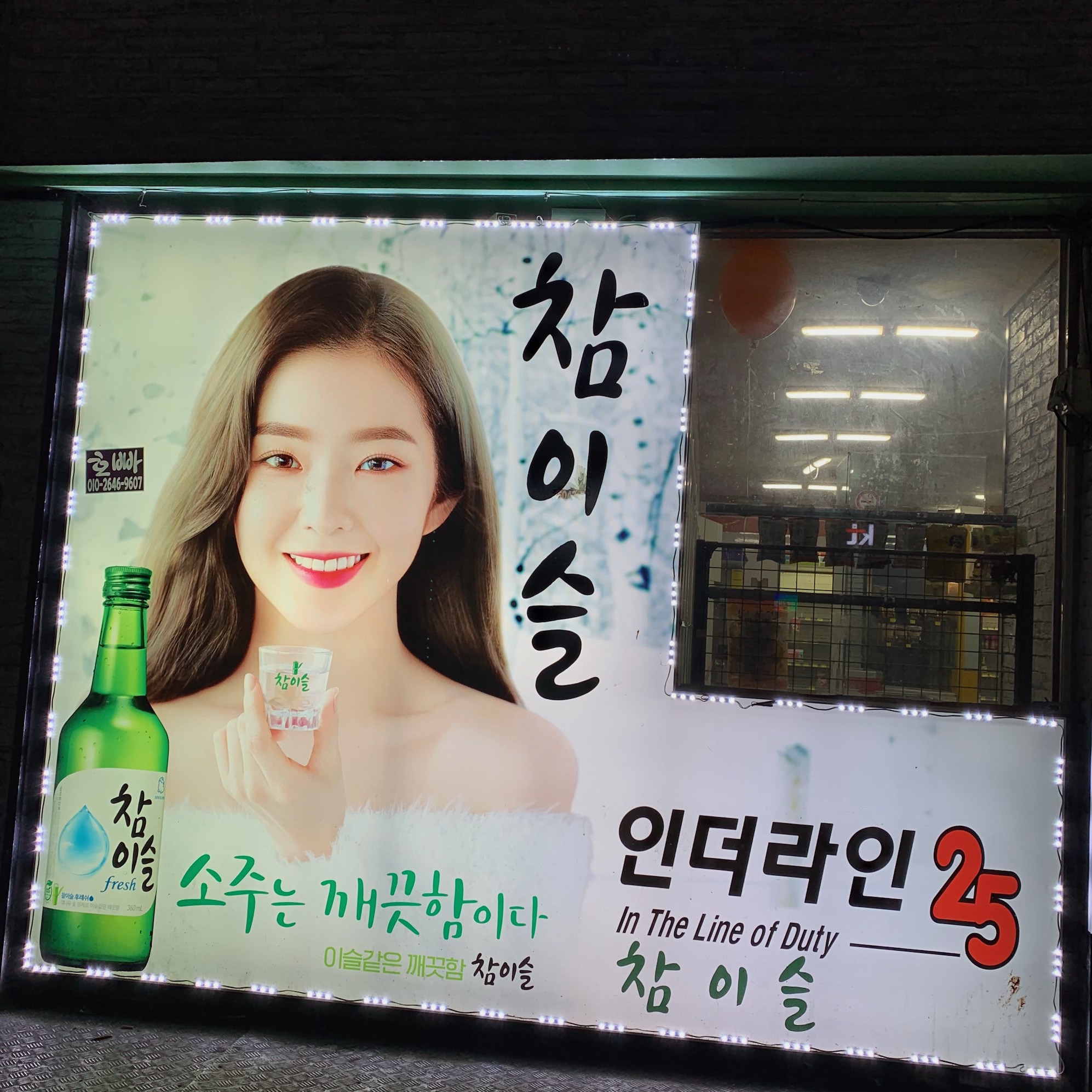 Tea
Tea I remember was Osulloc from Jeju. Their shop has nice design, it's similar to blue bottle as of for tea, a good chain. It's a bit expensive but I quite like the tea there! I was hesitate if I should get a box of tea, but I did not. Now I have to go back.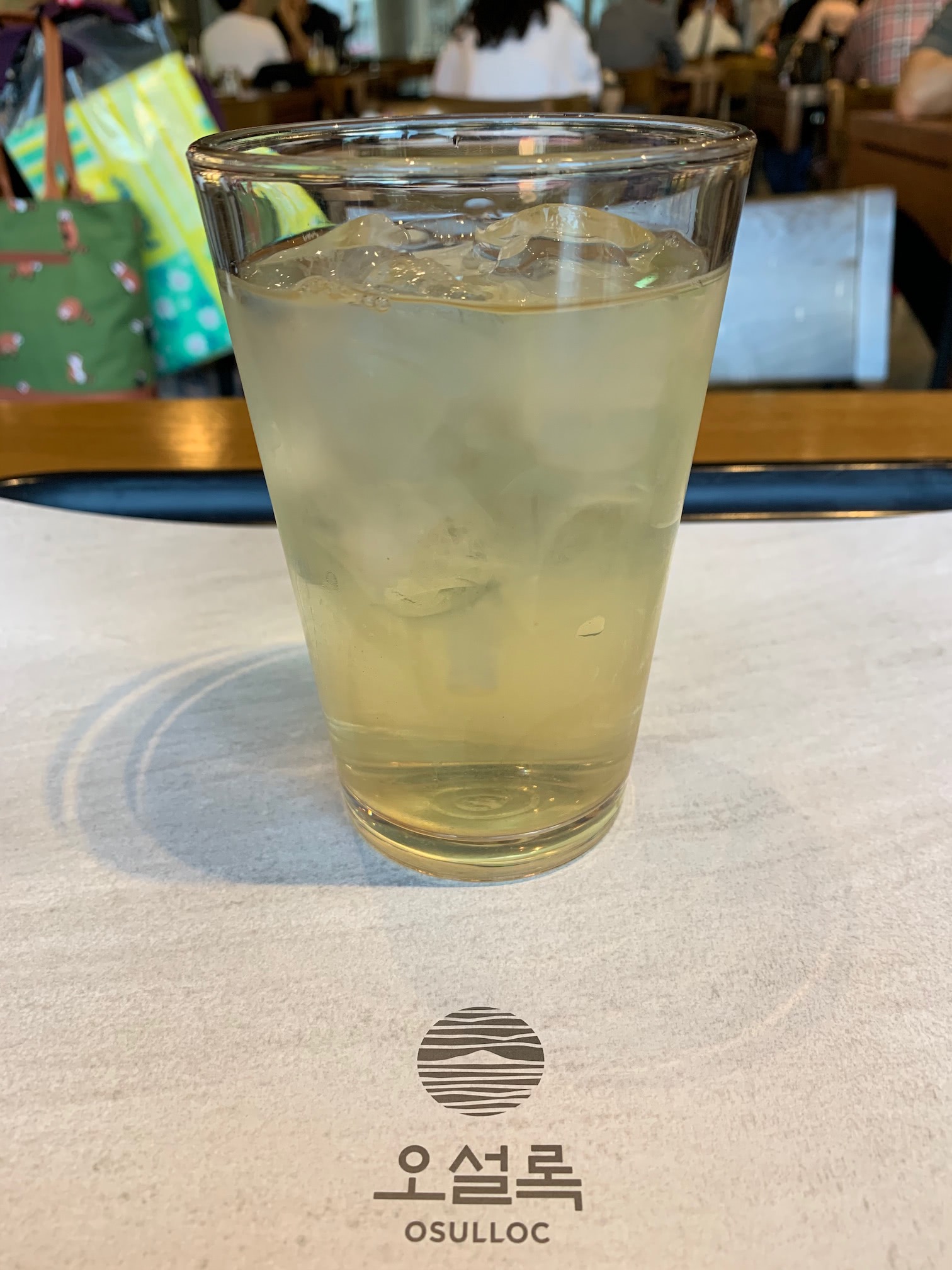 Hanwoo
Korean beef. Tasty but I still prefer Japanese Wagyu. I had 碧帝カルビ in Sinchon. They cook for you. It is a little bit expensive, but minimum order of any type of meat is 2-person portion. I much prefer Japanese BBQ place where you could order a small plates of different parts of cow. Also the staff's cooking is not as how I would prefer. But in Korea, they cook for you and all you can eat side dishes are just wow, nice.
Naengmyeon
Korean cold noodle. I tried 2 times. I don't really like it. The soup's taste is close to water. I am new to the water in Korea, so natural resistance of new things. The toppings are not that interesting. Probably good option to order after a heavy meal to clean up.
Highlights of Food
Italyjae 3.7/5.0
A day before going back. I am getting a bit of tired with more or less the similar types of cuisine I had (I believe Seoul has everything, but it was my choice to specifically try all korean food). So on that day I want to try something else!
I came across this excellent italian restaurant in around Bukchon Hanok Village area! Outside looks like traditional hanok building, inside feels like old European restaurant. I walked in without reservation. It was super busy, only one seat open at the counter around 2pm!
They rejected me and other guests without invitations. After few attemps and some talking with smiles. Just before I gave up, walked away from the restaurant for 20 meters or so. A staff ran to me and said a counter seat is open now. Would you still like to eat?
Hell yeah!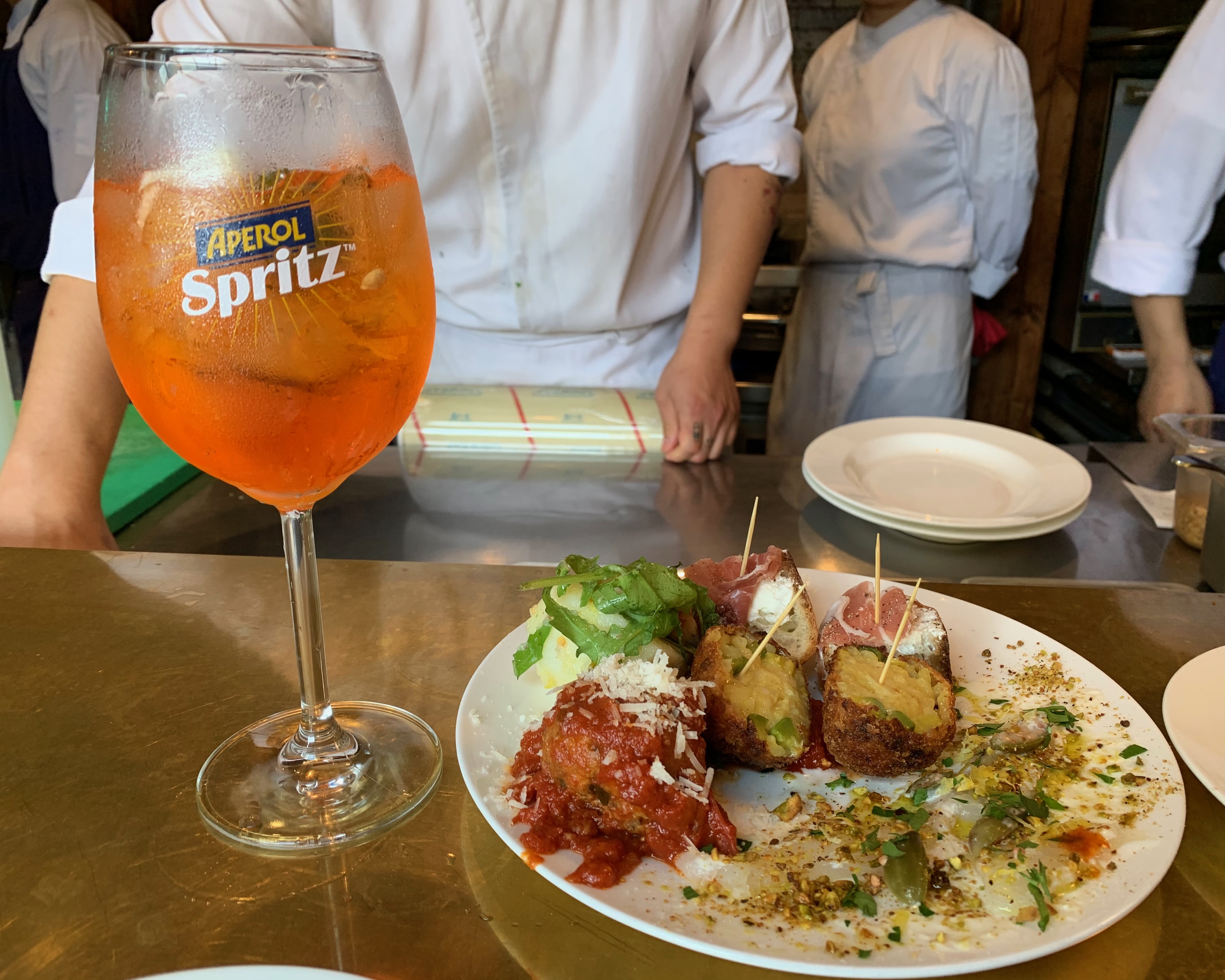 Finally I got a seat in the counter. I enjoyed watching all the chef carefully crafting the dishes. The main chef is a charming Korean guy looks like Gong Yoo from Goblin. Their menu is like contemporary italian food with a touch of local ingredients. The aperol spritz cocktail brings me memories of Italy. Assortment of appetizers were recommended by Chef and he is not kidding. The pasta is also pretty good, would be better if cooked 1 minute less.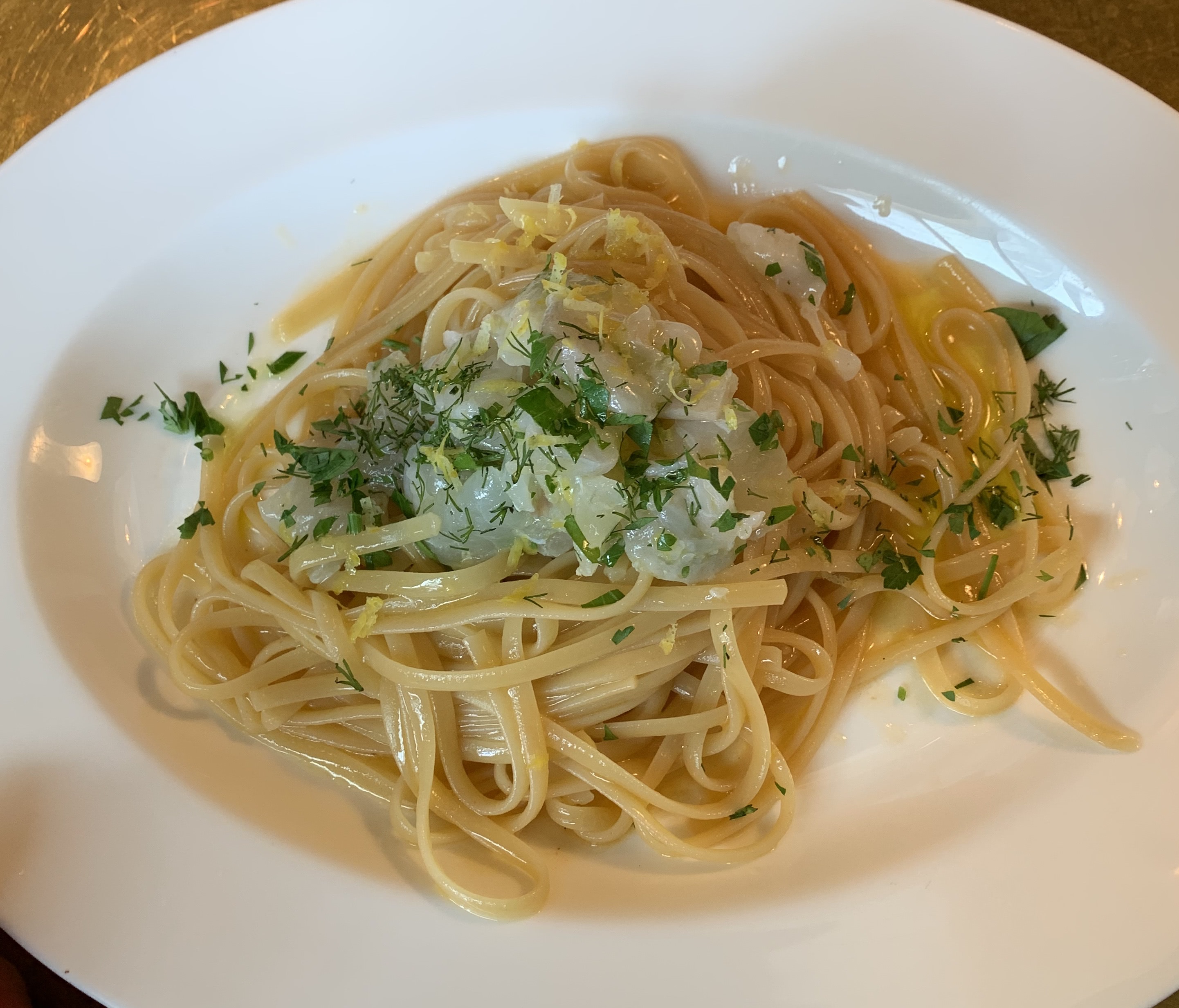 Wooyukmien 우육미엔 3.6/5.0
Taiwanese / Sichun noodle restaurant in Itaewon area. Their beef noodle was good, you can taste the spicy and peppers dancing together. And how much efforts they put into making soup.
But I had a high standard of beef noodle given we have so many good ones in Taiwan. But I like their Korean Jajangmyeon more. It's my first experience of Korean jiang jiang mian. I like it A LOT. Their side dish, 鍋包肉, is not impressive.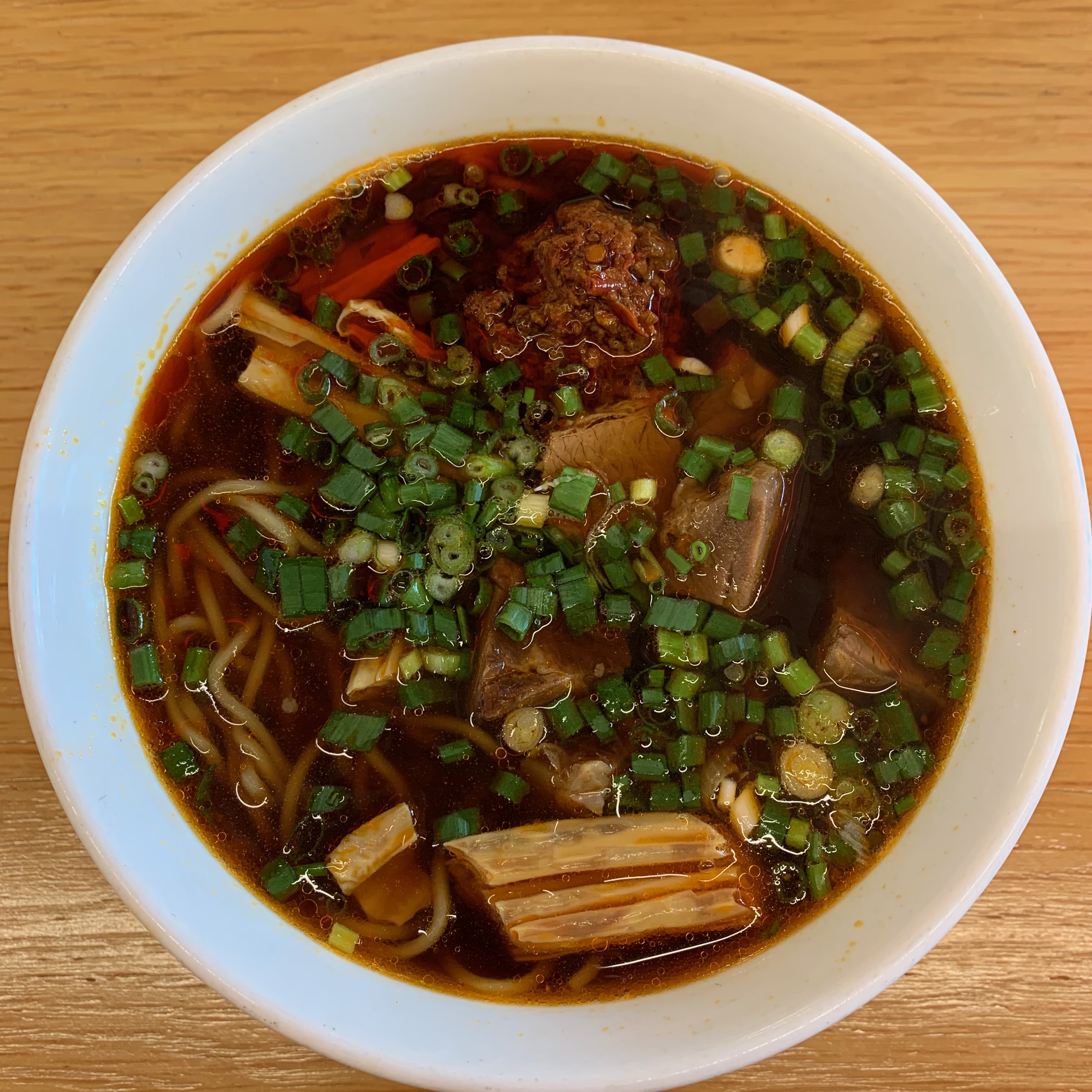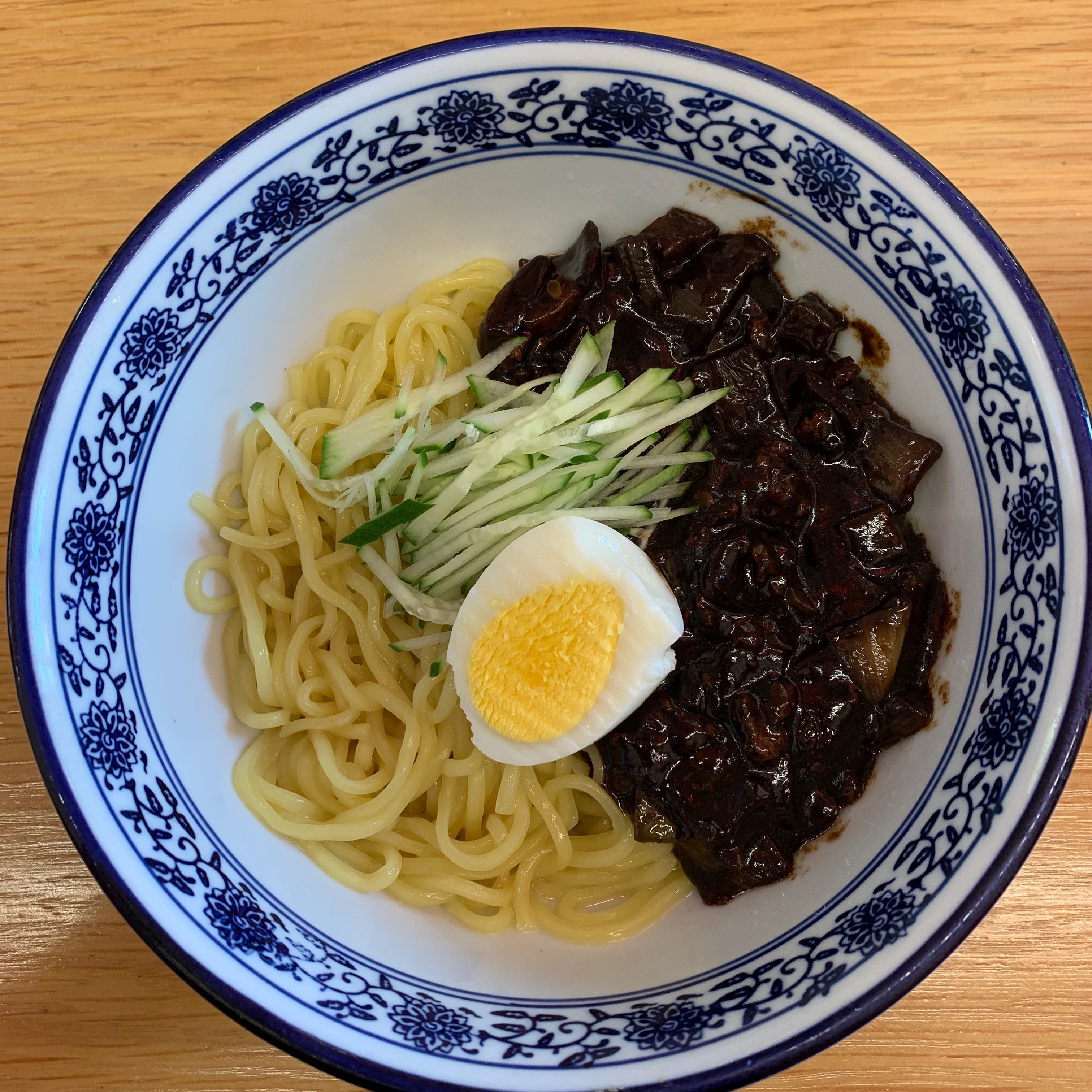 Disappointments
MyeongDong Kyoja
A "must go" place called MyeongDong Kyoja does not impress me. It's 3.31 for me. Which translate to I would not go again. Although the website does look very promising...It just pretty boring, not many things to order from.
Kyochon Chicken
The Kyochon Chicken taste great, it covered with sauce on the skin, usually with moisture, the chicken can't be crispy, but it is still crispy and juicy. However, the way the sell the chicken is not that great. One flavor came with large amount, 10 piece of chicken. Usually you get bored with one flavor after few pieces of chicken. You can mix things up but their official combo (half flavor X, half flavor Y) only offers 2 specific flavors which may not in your alley. You can't change the flavors from their offical offering. You would need to order full for both flavors you like.