Walking in Seoul
The traffic light changes fast but drivers are friendly. The evening taxi (2 times) drives pretty fast and a bit dangerous. On the street cross, there is umberella shelter for pedestrian to avoid sunlight. In general, all the neighborhood are friendly to walk.
Much less Smoking
Compared to Tokyo and Taipei. Much less people smoke in public. There is little to none public spot for smoking. All restaurants and cafes cannot smoke. Later I learned that in 2013, Seoul government enforced a strict smoking bans in public1. Good job! Now your turn, Tokyo.
Look of the city
At busy areas, the storefront of shops are like Tokyo. Photogenic, really shines from the outside, pushes the design effort to the sky, and integrated well with the neighborhood. A lot of less busy areas are still feels like not even developed. Many storefronts just has a printed sign.
The dominance of Instagram
A lot of restaurants, cafes, their websites are just Instagram accounts. They all look top-tier accounts.
Fans Economy
I have seen so many fans-Ad at stations to congratulate their idol groups on birthdays / anniversary: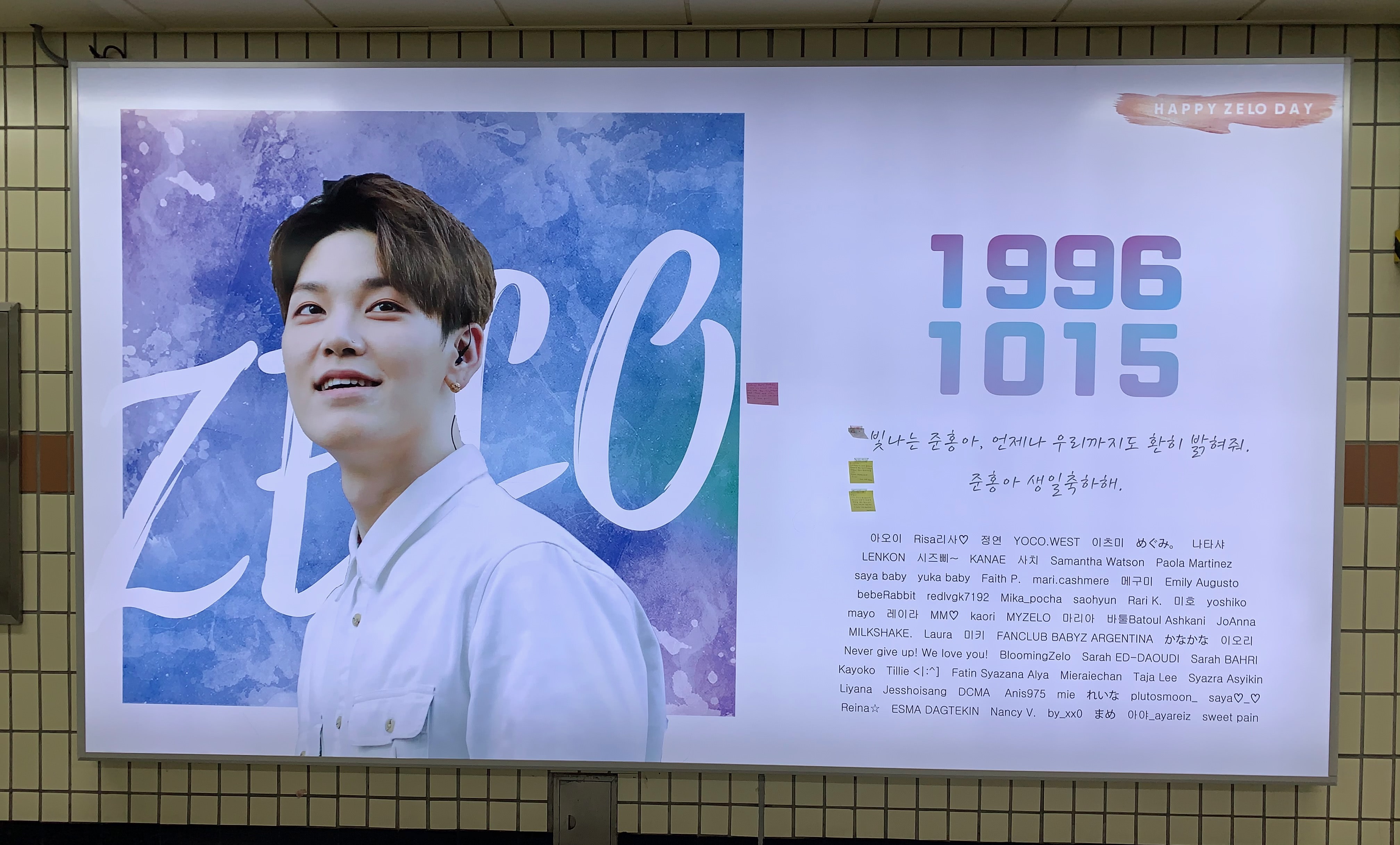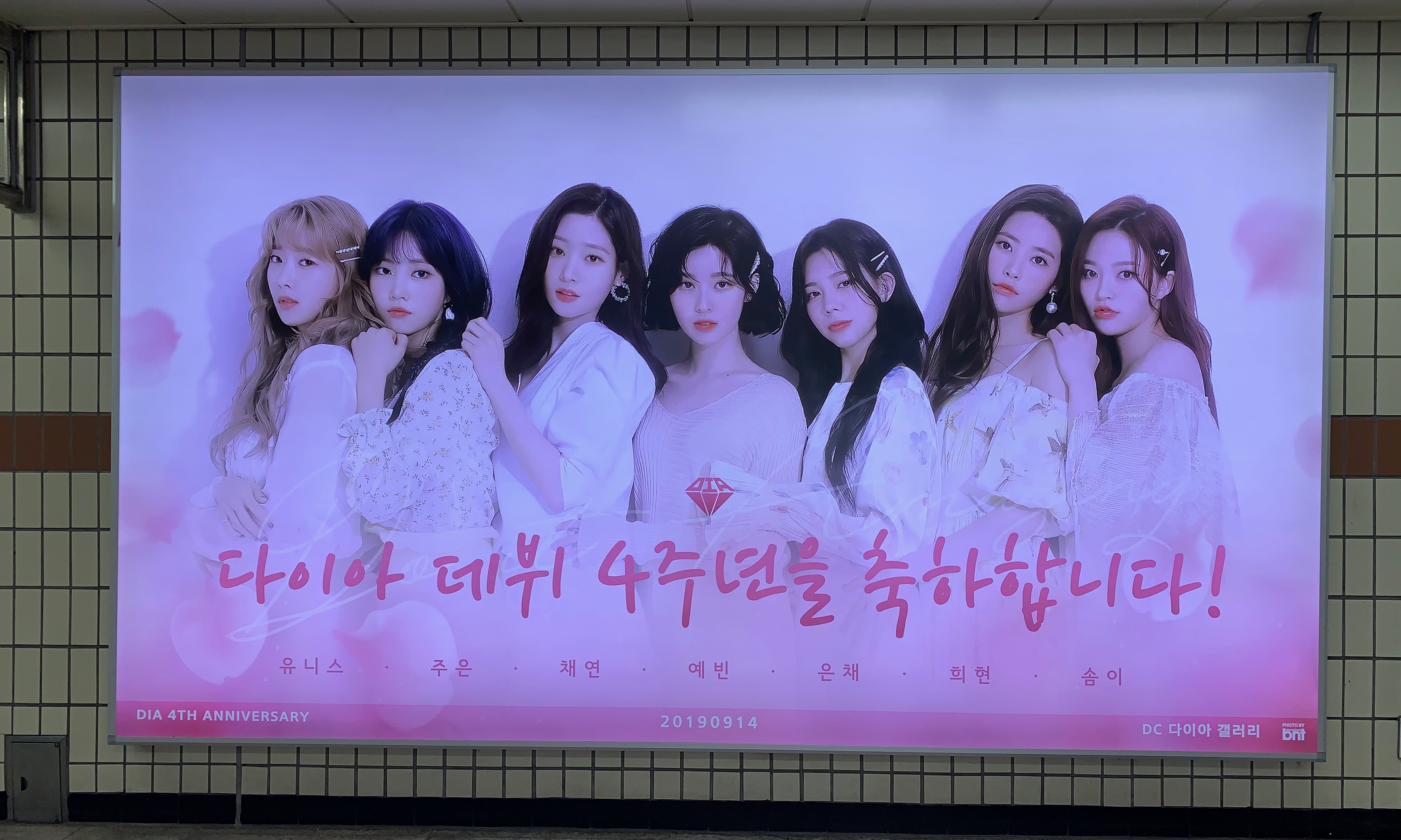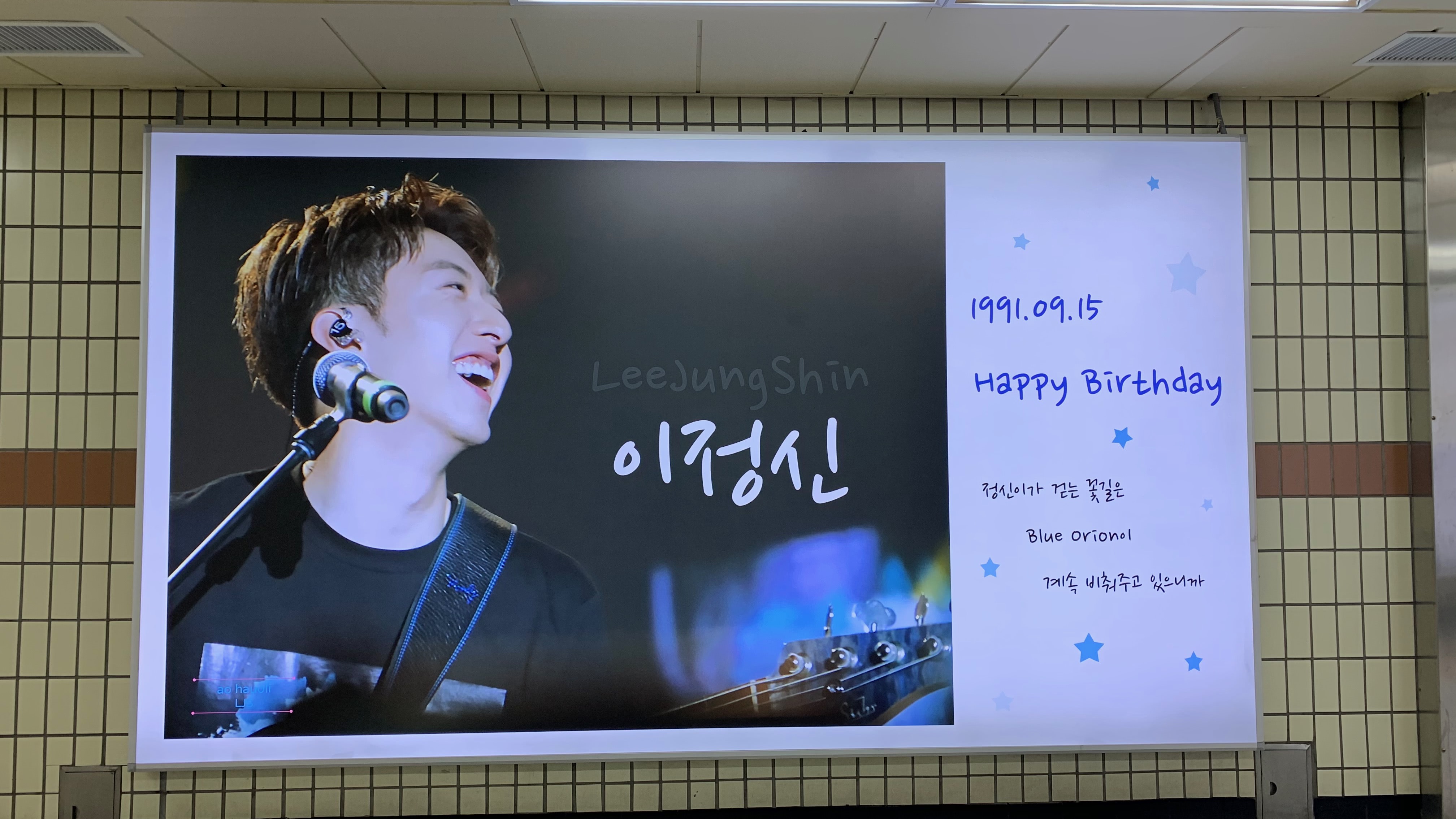 The fans paying monthly fanclub fee to support this kind of things. That is just WoW.
Demostrations
In the morning I was visiting Gyeongbokgung. The station literally feels like Shinjuku. It's so crowded and the the speed of gate releasing people is not fast enough. It should be better if you go to Anguk station then walk to Gyeongbokgung. I saw a lot of police in large group, and the road was all parked with tour bus. You cannot really see what's inside the road, later I realized they are all coming from somewhere to join the demostrations.
In the evening I was wandering around Gwanghwamun. Then I happened to join 1.5 million people that were protesting for a prosecutorial reform because Moon Jae-in confidential justice minister appointment. The protestors sing songs which I later heard again in the movie: A Taxi driver (2017). That was an interesting experience for me.
Hidden gems at Everland Resort
I went by taxi, which costs around 40000₩ ($35 USD, ¥3700 JPY) for 40 kilometers, that is surprisingly cheap. Way back I used the bus, which only costs 7500₩ that brought me to Hongdae.
It's so fun. Well organized and it's really fun. My heart hasn't had that much of stretch with the rollar coaster T-Express. Amazon Express is really smart to put all people in a shared coat, but you could still get wet. Lost valley and Safari world brings you close to the animals that you probably could only find if you go to Africa. All these famous attractions are legit. Do buy 1 or 2 Special Q-Pass to skip the minimum 1 hour long line (you can buy online). Their Q-Pass is really worth the money and really QUICK, not like disney land.
But there are underrepresented attractions: Peter Pan. The music with the facility, was singing, LIVE, by the staff who operates the attraction. You would imagine the people there just making a living, hate this job, turn on this button and get over it. But she was really crushing it. The music was fast paced and intense. She signs all along with perfect face expressions with her amazing dancing moves. It was awesome!
That was the best attraction for me. I could not share the video. But if you ever made your way to Everland. Give it a try! I bet there are many other less famous attractions that also operate this way, but I only got to experience this one, and it's MIND BLOWING!
Sleepless in Dongdaemun
I ventured to the famous Dongdaemun around 10pm that day, in searching for the famous Kyochon Chicken. Walked around Dongdaemun Design Plaza was impressive. But most people are here for the 24h cheap shopping mall.
Any cloth costs 10000₩, if you could sell, that could turn into 50000₩. These fast fashion malls get busy after midnight. All people there are owners of wholesaler that gambling the next trending clothes to sell back to their home. The Kyochon Chicken tasted great, it covered with sauce on the skin, but still crispy and juicy. Although the way the sell the chicken is not that great. One flavor came with large amount, 10 piece of chicken. Usually you get bored with one flavor after few pieces of chicken. Their combo (half flavor X, half flavor Y) only offers 2 specific flavors. You can't change the flavors, or you would need to order full for both flavors you like. But it was tasty.
MyeongDong (Harajuku)
A lot of street food stalls. I went to a Ginseng SPA here, I walked out felt amazing and my full body smells like Ginseng.
Itaewon
Came to this area for Cafes and so many great cafes.
Very exotic feeling after spent first few days in very korean neighborhoods. I avoid the hills in Ebisu and Daikanyama, came here be destoryed by even steeper hills. I also learned this area had a murder case later.
Leeum Meseum
It was close to the lunch: Wooyukmien, so I went anyway. The route to see things are well organized. I like the Artwork too. The things inside are great, selection of arts are interesting, I was at low hope given it's run by a conglomerates (Samsung). But it was great!
Hongdae
Where university students go. A lot of shops, pubs, BBQ restaurants. I like the picnics area where everyone listens to music, drinking, eating there in the open.
Sinsa
Trendy area felt like Omotesando. Many good coffee shops.
Apgujeong
So many surgery hospitals. SO MANY.
Observations
Sending flowers is a thing, lots of ladies and gentlemen hold flowers
Scissors!! For eating. Cutting noodles, meat, anything.
Staff are so friendly. Many places the staff will cook for you.
You got a iced water bottle immediately after seated
Did not see any person meltdown given they drink so much strong alcohol
Clothes's shoulder lines are lower (I like it)
Seoul is very cool and nice. I want to go again now from writing this post...
Miss you Seoul!